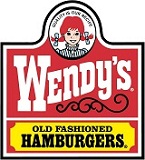 A Brief Guide About Wendy's and Wendy's Coupons
Introduction:
Wendy's Old Fashioned Hamburgers Inc. is a fast food resturaunt chain that offers printable coupons to consumers. Wendy's also has an interesting history that makes it one of America's cultural icons. Here is a brief guide about Wendy's Old Fashioned Hamburgers Inc. that will help consumers learn more about the company, its food products and its coupon offers.
A brief company history:
Wendy's was founded on November 15th, 1969 by Dave Thomas in Columbus, Ohio. It began as a region chain with franchises in Ohio and Michigan. During the 1980's, it grew to a national chain of restaurants that featured their famous square hamburgers, French fries, their famous Frosties, salads and soft drinks. From 1988-2000, Wendy's grew into the 3rd largest fast food chain in the country. This growth was fueled by a 99 cent value menu that was the prototype for all value menus that are used in the industry today. In 1996, Wendy's famous spicy chicken sandwich was introduced. It started as a promotional item but quickly gained full-time menu status because it was easy to make and popular with consumers. By the end of the 20th century, Wendy's became an international cooperation with franchises in Japan, New Zealand, Canada and Latin America.
After Dave Thomas's death in 2002, Wendy's has tried to reinvent itself. It merged with Arby's in 2008 and it also introduced new menu items such as the Double Stack cheeseburger, the Baconator and the vanilla Frosty. Perhaps these new items will continue to make Wendy's one of the best fast food chains in the country?
Product Information:
Wendy's offers the following products to consumers:
Hamburgers that weigh 1/4 lb 1/2lb or 3/4 lb
Cheeseburgers (including a Double Stack and Triple Stack Value Item)
French Fries
Baked Potatoes
Chile
Salads
Frosties
Chicken sandwiches
Chicken nuggets
Milk Shakes
Soft drinks
Wendy's is also famous for these food items:
The Baconator
The Frosty
The Double Stack cheeseburger
Its square hamburgers
And their Extra Value Meals
Discounts, Coupons, and Promotional Savings for Wendys
Wendy's offers online coupons via e-mail through its official website. Wendy's website (www.wendys.com) offers consumers a chance to get e-coupons via e-mail. These coupons include $1.00 off your next purchase of an Extra Value meal and 50 cents off a spicy chicken sandwich. This is the safest way to obtain online coupons from Wendy's because Wendy's actively promotes their website in their local and national advertising campaigns.
Many local Wendy's franchises will also advertise on websites such as Valpak.com. These ads feature coupons that can save you as much as $1.00 off a 1/4 Single hamburger and $1.00 off an Extra Value meal. There are other coupons that give customers free Frosties or 75 cents off a local specialty item. There are also coupons that give "free" burgers with the purchase of a meal. This is another safe way of obtaining online coupons because Valpak actively screens their clients to ensure that their offers are legitimate.
Wendy's also offers many coupons offline locally. Wendy's also offers many coupons that can be found locally offline. Many of these coupons can be found in the mail via Valpak or through local coupon circulars that are mailed weekly to consumers around the country. These coupons have featured promotions that include free Frosties, $1.50 off an Extra Value meal and also 2 for 1 offer on burgers, shakes and meals.
In addition, local Wendy's restaurants will offer coupons at the restaurant. Look for them at the counter and on the paper tray liners that are usually thrown away. These coupons will often offer 50 cents to $1.00 off classic 1/4 burgers, $1.00 off a local specialty item or a free upgrade when you purchase an Extra Value menu.