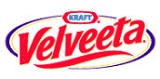 About Velveeta Cheese
People looking to stretch their budget more and more are turning to money-saving coupons to print, free coupons or rebates to save as much as possible.
Kraft Foods, the nation's largest food maker, which manufactures and markets Velveeta cheese, has a website, www.kraftrecipes.com/promotions, that draws attention to free samples and coupons.
Velveeta is tagged as a pasteurized prepared cheese product made by blending natural cheeses with other daily ingredients and emulsifying salts. Known for its smooth and creamy texture, it is well suited for recipes like homemade macaroni and cheese and chicken casseroles.
History
The processed cheese product was first produced about 1918 by the Monroe Cheese Company in Monroe, New York. In the late 1920's Kraft Foods purchased the company and the original Velveeta product was introduced in 1928. In 1950 Kraft Foods launched the one-pound package and in 1962 launched the oval logo that is still used today.
Velveeta is currently sold in the US, Canada, Germany, Hong Kong, Philippines and South Korea. Varieties include Velveeta Shells & Cheese, Rotini & Cheese with Broccoli, Cheesy Mashed Potatoes, Pepper Jack, Mexican Mild and others.
Discounts, Coupons, and Promotional Savings for Velveeta Cheese
Coupons may be available for long periods of time, for example, weeks or months while other coupons can have a short and limited time.
Amazon.com offers discounts on Velveeta products. For example, the list price of $37.66 on Velveeta Shells & Cheese Dinner, 12-ounce boxes (pack of 12) is available at Amazon for $31.82 (15 percent savings); while the list price of $27.97 on Velveeta Loaf Pepperjack, 16-ounce loaves (pack of 6) is available at Amazon for $23.31 (16 percent savings).
When buying Velveeta in bulk, Kraft Foods does not recommend freezing Velveeta as it may bring about changes in the quality of the cheese and crystals may form which may make it grainy or its texture to become mushy. Freezing the product can also separate the ingredients, which may trigger water to turn up on the outside of the product.
Last year as a promotion for Velveeta, Kraft Foods and House Party gave away "party packs" which contained a 32-ounce package of Velveeta, take home containers for guests, a recipe for chili con queso dip and Velveeta coupons, Kool-Aid and cups.
At the same time as the Velveeta promotion, counterfeit coupons began circulating for a free variety of the one pound package of Velveeta Pasteurized Process Cheese Spread from Kraft, along with coupons for free Reynolds Wrap.
Counterfeit Coupons

Kraft posted a message on its website that advised passing counterfeit coupons is considered theft by deception and carries heavy penalties. It also mentioned Kraft does not honor fraudulent coupons and that the company's coupons are void if copied, scanned or reproduced in any way, or purchased, transferred or sold.