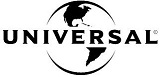 Universal Studios Theme Park
Universal Studios Florida is a theme park that opened in Orlando, Florida in 1990. The park is in joint partnership between Blackstone Group and NBC Universal. The resort is comprised of two parks. There is Universal Studios Florida and Universal's Islands of Adventure. For night entertainment, Universal CityWalk offers customers clubs and dancing. There are three Loews Hotels currently around Universal Studios Florida that offer customers an easy walk to the park and all of the attractions. Universal Orlando Resort is by far the largest property that is owned by Universal Studios Them Parks.
Many people will confuse Universal Studios Florida with it's sister park, Universal Studios Hollywood, however, there a great distinction. Universal Studios Hollywood is an actual television studio that has since become a tourist attraction and a theme park. Universal Studios Florida was always planned to be a working studio with a theme park attached.
Universal Studios Florida has many of their rides modeled after films they produced. Some of these rides are extremely famous. These include Back To The Future, Jaws, ET and their famous Twister ride. Universal Studios Florida is the home of six working sound-stages. These studios have hosted many nationwide shows like The Ellen DeGeneres Show, Wheel Of Fortune and Fear Factor. Universal Studios Florida also offers a wide array of shopping and dinning. You can get some memorabilia from your favorite movie at the Universal Studios Store or Shrek's Ye Olde Souvenir Shoppe. If you need a snack, pop over to Universal Studios Classic Monster's Cafe.
How to Get Coupon Codes and Promotional Discounts at Universal Studios
If you're a frequenter of Universal Studios, there are several ways to save money. Universal Studios Florida offers a wide variety of season passes for modest prices. The first pass they offer is the Power Pass. This pass is one hundred thirty nine dollars and ninety-nine cents and gives customers twelve months of admission to both theme parks with minimal blockout dates.
The second tier is the Preferred Pass. You can purchase this pass for two hundred nineteen dollars and ninety-nine cents or pay 19.52 per month with Flexpay. This pass will offer you free admission to both theme parks with no blockout dates, free parking and discounts on food and merchandise throughout the various shops and restaurants. This will also give you free admission to special events like Holiday events and their Mardi Gras celebration.
The third tier is the Premier Pass. This pass will give you unlimited access to both theme parks and exclusive privileges that include Universal Express Plus after 4pm. With this pass you will get free valet parking, preferred self-parking and free water. You will get one ticket to Halloween Horror Nights, additional discounts on food and merchandise through the park, and an all access pass to the clubs and restaurants on CityWalk. This pass will also give you thirty percent off of room rates to the on-site hotels, twenty percent off of Mandra Spa at Loews Portofino Bay Hotel, and free access to the hotel's on-site fitness areas while staying at the hotel. With this pass you can upgrade to a suit for fifty dollars and enjoy a complimentary sleeve of golf balls if you participate in the Golf Universal Orlando program.
If you're a big fan of Universal Studios Florida, invest in a pass. Whether it is a Power Pass, a Preferred Pass or a Premier Pass, you will be saving money while you conquer the many events they offer.