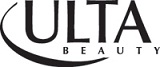 Background Information on Ulta
Ulta Beauty was founded in 1990 as a discount retailer of beauty products. Most of these products were sold through specific retailers at the time. Higher-end products were sold at department stores, mass-produced products were sold at drug stores and discount stores and salons carried professional products. In 1999, Lyn Kirby, current President and Chief Executive Officer, led Ulta to begin a transformation to become the company it is today.
Ulta is now the largest beauty retailer that carries high-end, mass and salon products as well as salon services in the United States. The company provides one-stop shopping by combining the product selection and value of a beauty superstore with the service and quality of a specialty retailer. Stores carry more than 21,000 products, including cosmetics, fragrance, haircare, skincare, bath and body products and salon styling tools, and each store has a full-service salon.
Focusing on convenience and value, Ulta stores are located in high-traffic areas for easy access. There are frequent promotions, discounts and gift-with-purchase offers as well as a customer loyalty program. Ulta seeks to create a unique shopping experience through "The Four E's." Escape: The stores offer an escape from intimidating department stores with a level of service unavailable in drug stores. Education: Ulta employs a team of trained beauty consultants and licensed estheticians prepared to educate, inform and advise customers. Entertainment: Catalogs serve as invitations for customers to come play, touch and test to find the most suitable products. Esthetics: The store design makes it easy to navigate, and sleek, modern lines and pleasant lighting create an inviting shopping experience.
Coupon Codes, Discounts, and Ways to Save at Ulta
In-store specials include buy one get one 50% off or buy one get one free offers, free gift with purchase, and special savings on store brands. Kits are a good buy for those who wish to purchase a multitude of cosmetics and other products. As always, sampling is encouraged to ensure product satisfaction.
Online shopping is also available at www.ulta.com. Many of the same kits sold in stores are listed on the website. Returns can be made by mail for a complete refund, or in the stores for exchange or credit within 60 days of purchase. Sales and free shipping are frequently offered, and free samples are sent with every order. Printable store coupons are available on the Ulta website. Sites such as www.ebates.com and www.mrrebates.com offer rebates for clicking through their sites to the Ulta website, and coupons are often available as well.
The easiest way to get an Ulta coupon is to sign up for the rewards program. Specials are mailed or emailed regularly, and there is typically a coupon for $3.50 off a $10 purchase that can be used online or in the stores.