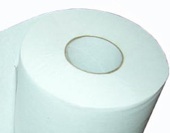 Where to find Toilet Paper Coupons and Discount Codes
There is not a single person that enjoys spending money on toilet paper. Yet, it is something we all have to do. But spending money on toilet paper is, quite literally, just like flushing money down the toilet. Wouldn't you like to find a way to spend less money on your toilet paper purchases, without having to sacrifice softness and quality? Well, you can! Save money by using toilet paper coupons.
So, where can you find toilet paper coupons? If you have never tried to find them, you will be surprised at how easy they are to come by. For starters, you can find toilet paper coupons at many toilet paper brand websites. For example, Charmin toilet paper has their own website (www.charmin.com) and on the home page you can click on the 'coupons & offers' tab found at the top of the page. There, you can find toilet paper coupons that can be used exclusively for Charmin products. The same applies for other companies, such as Angel Soft Bathroom Tissue. Their website also offers toilet paper coupons that can be used exclusively for Angel soft toilet paper.
Additional Ways to Save
Now, if you really want to be a smart shopper and get the absolute most savings possible, consider this. There are some websites that actually allow you to accumulate points for using their online coupons. Find the toilet paper coupons you need, as well as grocery coupons and so on, on their website and print them out from your home computer. Then, every time you redeem one of those coupons at the store, you earn points. After you have accumulated enough points, you can cash them in for gift cards that can be used at some of your favorite retailers and restaurants. Now THAT'S smart shopping! To learn more, visit websites like My Points (www.mypoints.com) and earn additional points just for signing up.
So, still think you need to pay full price for toilet paper, groceries, and other necessities? Of course you don't! Simply take a few moments to search for the best toilet paper coupons online and start saving money.