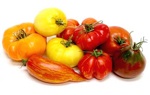 Background Information on Sweet Tomatoes
If you are looking for the freshest food, made from scratch and available in great abundance, Sweet Tomatoes fresh buffet is the place for you! Originated in 1978 in San Diego, California, Sweet Tomatoes have spread across the United States, taking their home made, healthy soups, salads and breads to 112 locations across the country. Sweet Tomatoes company has impressed over 300 million guests with the freshest ingredients, straight from the farms and orchards, with a huge variety of food made fresh each day, including specialty salads, flavorful pastas, and the softest breads.
Not only does Sweet Tomatoes provide guests with an incredible dining experience, full of unique combination's, freshly prepared by their chefs each morning, but they also provide the raw ingredients for guests to create their own meals. Using the fresh fruits, veggies and grains on Sweet Tomatoes salad bar, you can create amazing new salads, to specifically fit any taste – even picky kids or those with specific health concerns, such as diabetes. Next to the fresh soups (at least five soups per day), the restaurant provides numerous toppings, allowing you to fix your soup or chili to your liking. And if you like to create crazy creations, there is no better place than the incredible ice cream sundae bar! There, you can top your soft serve vanilla or chocolate with everything from caramel sauce to granola, crushed cookies to strawberries – it truly is a special treat to cap off your meal. They even offer delicious sugar free chocolate mouse and gelatin for those watching their sugar intake.
Sweet Tomatoes mission is to provide the widest variety of farm fresh foods. The 50 ingredient salad bar includes the most delicious ingredient and combinations, every day of the year. But to make things even better, this ground breaking restaurant pays homage to a different one of natures edibles each month, offering limited time, special menu items made with that fruit or vegetable, or in honor of a special occasion. Such celebrations have included special desserts and meals to honor the company's anniversary, a restaurant-declared "customer favorite" month, where they offered favorites that customers had vote on, and other months where they honor specific foods, including potato month, with special potato soup and potato salads, and pineapple month, where they feature pineapple salad and a delectable pineapple upside down cake.
How to Find Discounts, Promotional Deals, and Coupon Codes for Sweet Tomatoes
Considering all that you get at this amazing buffet, their price of $8.59 per adult (in most states) is very reasonable. And unlike most restaurants, they Sweet Tomatoes offers a sliding scale price for children: kids 2 and under are free, then young children are one price, and older children a slightly higher price – any parent knows that this pay structure offers a tremendous value! But for an even better deal, the company often prints coupons for buy-one-get-one-free in the local papers, the Sunday edition. Also, they have a fantastic, money saving program called Club Veg (www.souplantation.com/clubveg/). With this club, your email box is flooded, but in a good way – with coupons! Sweet Tomatoes sends out coupons at least every month, usually much more. These coupons include the BOGO offer, as well as serious discounts on a single meal. With each Club Veg coupon emailed, the company keeps you up to date on the current goings on, telling you what special month it is, wishing you happy birthday, and more.