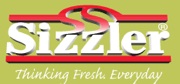 About the Sizzler
Sizzler restaurants feature steaks, seafood and salads that are served in a family-style environment. Most of the firm's 270 US locations are located across the Western United States. These locations are popular with families and couples who enjoy a fine steak dinner at a reasonable price. As a result of this popularity, Sizzler restaurants offer coupons as a way to promote their business.
Here is a brief guide about Sizzler's menu items and coupons that can help patrons get the most out of their next experience at Sizzler restaurants. The guide includes information about the company's history and information about Sizzler's menu. It also includes a brief description of which menu items make Sizzler famous as well as information about how consumers can find coupons that can save patrons as much as 50% off their purchase.
Sizzler restaurants began operating in 1958 in Culver City, California as Del's Sizzler Family Steak House. The original owners, Del and Helen Johnson, wanted to provide families a fabulous steak dinner at a reasonable price. To do this, the Johnsons hired their own butchers to cut steaks and grind fresh hamburger meat. This attention to quality allowed the Johnsons to quickly expand their business to other cities in southern California.
By the end of the 1960's the Johnsons were able to add locations in Oregon, Idaho and Arizona. In the 1970's and 1980's, the Johnsons began to promote combination dinner options and an all-you-can eat salad buffet. They also tried promotions such as "all-you-can-eat" deals. These promotions allowed the Johnson's to expand their holdings to more than 200 locations in the western US.
These days, Sizzler is owned by the Collin's Food Group. This Australian-based firm has tried to return to Sizzler's roots by offering combination steak platters, traditional steak dinners and a salad bar. This has enabled the Collin's Food Group to expand Sizzler's operations to Australia, China, Indonesia, Japan, Puerto Rico, Singapore, and Thailand.
Here is a list of menu items that Sizzler offers to consumers:
Steak items:
An 8 oz sirloin steak
A 12 oz porterhouse steak
8-12 oz portions of rib eye steak
4 oz portions of the above served during lunch time.
Seafood items:
Deep fried shrimp
Grilled salmon (This item is served with two sides or as a part of a Seafood Combo plate.)
Chicken and rib items:
Malibu chicken
Lemon herb chicken
Half and full racks of baby back ribs
Side items:
Baked Potatoes
French Fries
Rice Pilaf
Furthermore, Sizzler also offers various soups and salads in their salad bar that are too numerous to mention.
Of these items, Sizzler is most famous for these three menu items, their 8 oz sirloin steak platter, their 12 oz Porterhouse steak platter, their soup and salad bar.
How to Find Discounts and Coupons for Sizzler
Sizzler offers coupons to their patrons in exchange for answering very brief surveys about how Sizzler can improve the quality of its food. They also offer an "E-Club" that gives coupons to patrons by signing up with a valid e-mail address.
One example of these coupons includes a coupon that is good for $3.00 off any lunch entree. Other coupons have also include a coupon good for a free drink with the purchase of any dinner entree as well as a 2 for 1 offer that is good for any entree on the menu.
Sizzler relies heavily on local advertising to get patrons into their restaurants. As a result, be sure to check your local paper each day for Sizzler coupons. One recent coupon was good for $3.00 off an "all-you-can-eat" shrimp platter. Other coupons have included a 2 for 1 salad bar offer with the purchase of any beverage. Finally, there have also been coupons good for $2.00 off any one sandwich or lunch platter.
Sizzler also relies on "junk mail" to advertise their business. As a result, be sure to look for coupons that are good for lunchtime platters and steak entrees. These coupons have included a 2 for 1 special that is good for any 2 lunchtime platters on the menu. Furthermore, another coupon featured free soft drinks with the purchase of a steak dinner or salad bar purchase.