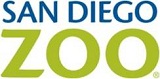 History of the San Diego Zoo
One of the most popular animal conservatories in the United States, and perhaps the world, is the San Diego Zoo. Founded in 1916 by a man of the name Harry Wegeforth, this outstanding 100-acre zoo continues to increase in quality, popularity, and beauty. This large space is home to over 4,000 animals and hundreds of thousands of plants, making the San Diego Zoo a beautiful place for all kinds of wildlife.
The San Diego Zoo, located very near downtown San Diego, is open year-round and is known for having the largest membership base of any zoo in the world. In fact, the San Diego Zoo boasts a membership of over a half-million members from approximately 250,000 households. Members of the San Diego Zoo enjoy year-long visits to the premises as well as bountiful benefits and offers.
Expansion
Because of their goal to protect wildlife, both endangered and not, the San Diego Zoo continues to expand its space in order to provide more beautiful, healthy, and safe places for large numbers of animals and plants. One such new location is the Wild Animal Park near Escondido, California. This conservatory covers 1,800 acres and is home to 3,500 animals and thousands of plants.
Another such location is the San Diego Zoo's Institute for Conservation Research. Although this is not open to the public, the Institute does provide a place for diligent scientists to discover, study, and learn everything they can in order to help and protect wildlife.
Both the San Diego Zoo and the Wild Animal Park are open every day of the year. Special events and programs run continuously and change frequently. On any given day, numerous presentations, competitions, and performances are happening throughout the park. The San Diego Zoo website is the best place for up-to-date information on all special events, which can be found in the special events calendar.
Educational Trips
With a mind for education, the San Diego Zoo also provides excellent opportunities for field trips and other learning. Zoo blogs allow students to read and keep up on zoological information. Online webcams of popular animals located in the zoo can be viewed daily. Finally, a zoo internship gives area high-school the chance to study with wildlife professionals for seven weeks.
Ways to Get Discount Codes and Promotional Coupons for the San Diego Zoo
The San Diego Zoo Membership is the best option for guests visiting the parks frequently. Benefits include year-long park membership, two free guest passes, free aerial tram rides, four discount guest coupons, a ZOONOOZ subscription, and monthly membership specials. Membership specials include such things as free parking coupons, shopping discounts, coupons for food and drink throughout the park, and even zoo prizes.
For those are who not members of the San Diego Zoo but are still looking for discounts, some specials do apply. There are a couple of wholesale programs for corporate employees, travel agencies, and groups. To make group reservations of 15 people or more, guests can call the reservation number listed on the website for further information and tickets.
Coupons for the San Diego Zoo or Wild Animal Park are not commonly found on the zoo's website but can be found sprinkled across the internet. Some coupons might include small discounts on one-day passes, food or beverage discounts, or shopping specials. However, these coupons may or may not be reliable and accepted. The website does show 10% discounts on one-day passes for AAA members only.
The San Diego Zoo provides a wonderful, exciting wildlife experience at all three of its locations. As it is perhaps the most popular zoo in the entire world, it is a place that needs to be visited at least once in a lifetime if not more.