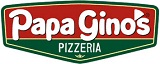 Papa Ginos Background Information
Papa Gino's is a well known pizza restaurant in the New England area. There are locations in Connecticut, Massachusetts, Maine, New Hampshire, and Rhode Island. Unlike most pizza chains, Papa Gino's has a reputation for high quality taste. Their stellar reputation began to form in Boston in 1961, when Michael and Helen Valerio took their family recipe they brought over from Italy in the early 1930s and decided to open a pizza restaurant.
At the time, the restaurant was named Piece O' Pizza. As the years went on, the word spread, and people from all over the city would bring their families to Piece O' Pizza to enjoy a unique and satisfying taste. In 1968, they changed the name to Papa Gino's, and the expansion became much larger. Today, there are 170 locations in five states.
Papa Gino's is known for more than just the taste of their pizza. As a business, they focus primarily on cleanliness, service, attraction, and value. Their dedication and focus shows in every area. In addition to pizza, they also serve pasta, sandwiches and salads. That said, pizza is still their specialty. They serve four types of pizza, which include traditional, specialty, rustic, and X-Large. All types use daily, freshly baked dough from Papa Gino's own bakery. One of the most fun and exciting aspects of Papa Gino's is the toppings. There are plenty of options, which include pineapple, mushrooms, hamburger, extra cheese, black olives, tomatoes, capicola, chicken, broccoli, bacon, pepperoni, onions, sausage, and green peppers. Another nice convenience is that orders can be placed online. The only types of orders that can't be delivered are Kid's meals, which they refer to as Kidz Meals.
Ways to Get Discount Codes and Promotional Coupons at Papa Ginos
Papa Gino's has some good coupon and promotional offers. Anyone looking for online printable coupons will most likely be pleased. The first step is to go to their website at papaginos.com to find the nearest location. While there's an excellent chance they will accept any Papa Gino's coupons, it's always a good idea to call first to confirm. At the present time, there are four printable coupons available. The first coupon is $2 off a large, X-large or rustic pizza. The second coupon is $1 off a large sub. The third coupon is $1 off an entrée salad. The fourth printable coupon is $1 off a pasta entrée. All four coupons can be found on the same page on their website, and therefore, can all be printed at the same time. To get the most out of them, check expiration dates and rules for combining offers in the fine print.
There are currently several promotions for Papa Gino's. The first is as a 2 XL Meal Deal. This will get you two X-large 17-inch pizzas for only $19.99. While this is an exceptional deal, keep in mind that tax isn't included and this offer can't be combined with any others. The second running promotion is if you donate $1 to the Easter Seal and Genesis Fund, you will receive $50 worth of savings through a coupon book. However, this offer is only for a limited time. If you have a friend of family member that loves pizza, it's also a good idea to consider either a gift card or an eGift card. Of course, a gift card is a good option if you're going to see that person live. If not, an eGift card with a note can be sent within minutes. Papa Gino's offers both options.
Papa Gino's also has a rewards program. It's a simple program, where if you join, for every $1 you spend, you earn one point. Once you reach 50 points, you will be able to use $5 toward any purchase.