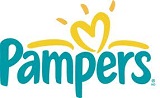 Pampers History
It was in 1956 while working as a chemical engineer for Proctor and Gamble that Victor Mills first thought of the idea to create the disposable diaper. Mills who was approached by Proctor and Gamble to think up a use for a paper pulp plant that the company had just acquired. At this time, Mills was a grandfather and hated the idea of changing diapers. So he worked diligently with his team of engineers and used his grandchildren as test subjects to design the perfect plan that would change the lives of mothers around the world forever.
Pampers were first available to purchase in 1961. The name Pampers was created by Alfred Goldman who was the Creative Director at Benton and Bowles, which was the first advertising agency for the disposable diaper account. It did not take long for Pampers to be available on all supermarket shelves.
The first Pampers produced made the duty of changing a baby much more convenient, however, the diapers themselves proved to be very bulky and heavy products. They were composed of a fluff pulp that had a rayon top sheet and a polyethylene backsheet. So Victor Mills and his team of engineers soon got back to working on a design to improve on their creation. In 1966 Pampers introduced their new disposable diaper that featured a wing fold design and by 1969 they started designing a third size.
Updates to Pampers
With the 1970's also came even more improvements to Proctor and Gambles Pampers line. The pin on design was replaced with tapes in 1971. The Toddler and Premature Infant sized diapers were also introduced at this time. Parents everywhere knew Pampers as a household name. In 1982 Proctor and Gamble switched their original wing fold design to the hourglass shape that was first introduced in 1976 by Luvs.
Realizing that there were still problems with the disposable diaper such as the heat build up, the weight and the problem with tape that did not want to stick correctly, Proctor and Gamble once again set out to make improvements to their disposable diapers. They soon introduced thinner diapers that were made with a more absorbent gelling material than the traditional fluff pulp they were using in their diaper production. The company also introduced a new frontal tape system that allowed for multiple repositioning of the tape without tearing the diaper or causing the tape to improperly stick.
Pampers Today
Today Proctor and Gamble produce a wide array of disposable diapers that are available in various sizes, have multiple uses and available in many different styles. This includes gender specific styles, Pampers disposable diapers sizes ranging from Preemie to Size 7, Pampers Trainers which are disposable training pants that help to make potty training easier, and Under jams which are made especially for older children who may not have the control to stay dry throughout the entire night. All of these products are sold under the Pampers logo name and carry the same product guarantee that Proctor and Gamble proudly puts on all of their products.
Find Coupons, Discounts, and Coupon Codes for Pampers
While Proctor and Gamble have always worked very hard to engineer and create products that make life more convenient while keeping their products affordable for everyone to be able to purchase, there are some extra ways to save even more on their Pampers disposable diaper products. You can sign up to join the Pampers Village by registering at www.pampers.com. By doing this:
You will be registered in Pampers Gifts to Grow rewards program that will let you earn points on your Pampers diaper purchases that you can redeem for great rewards! You will also receive emails and news about new rewards that are available, be able to keep track of your Gifts to Grow points balance and learn first hand about new savings and coupon opportunities as they are made available.
You will receive great coupons and discount offers, product samples and parenting advice newsletters delivered to your door.
You will receive newsletters that are tailored to your child's age and stage of growth that is packed with advice and upcoming product knowledge that you will find very helpful for your child.