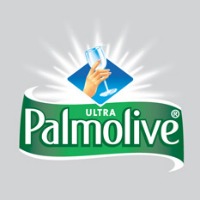 History of Palmolive
With a rich history and quality product, Palmolive has been used since 1898. With a formula created by B.J. Johnson, Palmolive was made of mostly palm and olive oils, hence its given name. At the turn of the century, it was considered the world's best selling soap, and its popularity lead to the company taking the name Palmolive. Using clever advertising on radio called The Palmolive Hour, the sales of the soap increased.
Palmolive merged with a soap manufacturer from Missouri in the 1920s and became Palmolive-Peet. Palmolive-Peet then purchased the Colgate Company. Known for their fragranced soaps and toothpaste, the Colgate Company brought an established line of products into the Colgate-Palmolive-Peet family.
In 1953, the company simply became Colgate-Palmolive. Even with heavy competition in the market, Colgate-Palmolive is now known for its soap, toothpaste and oral hygiene, and pet care products. They are the manufacturers of Palmolive dish soap, Colgate toothpaste and toothbrushes, Irish Spring soap, SoftSoap handsoap, Speedstick deodorants, Teen Spirit deodorants, Hill's pet food, and Tom's of Maine natural toothpaste.
Palmolive's Products
Palmolive products alone have a great variety available. With Original, Anti-Bacterial, Aroma Sensations, Oxy Plus, pure + clear, Baby, and Soft Touch varieties available, there is a product for every consumer. Those with allergies or sensitive skin may benefit from Soft Touch, while baked-on food may come off better with Oxy Plus. Palmolive has also introduced their detergent Palmolive eco+ for dishwashers.
Finding Free Coupons Online for Palmolive
If you regularly use Palmolive products and are looking to pay less at the register, there are useful coupons that can be found in many locations. By utilizing national sales and coupons, Palmolive products can be purchased while saving you considerable money. Online Palmolive coupons can be found at www.colgate.com. By following the links on this site, visitors can sign up for the SmileTalk e-newsletter.
Always sign up for free samples. These can be found through Palmolive's website, through Facebook, or just through your favorite money saving blog. Sign up even if it is for a smaller-sized product because free samples always come with coupons.
This will provide specials and coupons for products in both Colgate and Palmolive's lines. The newsletter will also provide information for any special offers that may be available. Occasionally, Colgate will release a booklet that can be received by mail and contains special coupons. This is generally seasonal and may become available for back-to-school events or holidays.
Couponers can also find coupons by clicking "Like" on Palmolive's Facebook page. By clicking "Like", Facebook members will get the most up-to-date information on Palmolive products including special promotions, and will sometimes receive links to high-dollar coupons. Palmolive has multiple Facebook pages, so be sure to follow them on Palmolive Naturals and Palmolive Cool Dude, a page specially designed for children's products featured in their line. Also, Colgate-Palmolive has a page. By following all of these pages, customers can also provide feedback on products.
Palmolive Coupons in Stores
Palmolive coupons can also be found through national grocery or drug store chains. Stores like Walgreens, Target, or CVS may have coupons listed in their weekly flyers or on their websites. These coupons can generally be used together with manufacture coupons. Check with your store to see what their policy is on combining coupons.
Coupons can also be found in the Sunday paper. Usually the paper includes 2 inserts each Sunday that may have Palmolive coupons inside. Buying multiple copies of the Sunday paper will give you multiple coupons for the same items. When there is a sale on Palmolive items, using these coupons on multiple items will help you to stock up on the essentials that you use frequently, like hand soap or dish soap.
Particularly for these nonperishable items, it is easy to stock up on a few months worth when prices are especially low. If you do purchase multiple papers, check that your paper includes the coupons, as sometimes they are mistakenly left out. Be aware that during holiday weekends, coupons inserts are not available.
A little known way to receive coupons is through the mail. By sending an email or letter to Colgate-Palmolive and discussing your experience with the product, you may receive coupons in return. The notes don't have to be long, just explain how you use the product, if you like it, or if you have issues with the way it works.
Free Palmolive Coupons Through the Mail
Many companies are interested in getting feedback from their customers and very often will reward you by sending high-dollar coupons through the mail. Generally, these coupons are worth significantly more than coupons found online or in the newspaper. Because you have taken the time to write to the company, they may provide you will very good coupons in return.
Be sure that you understand the best times to use Palmolive coupons. Stores run sales based on a schedule. This means that Palmolive products may go on sale every 4 to 5 weeks. This means that Nyquil products will generally go on sale every 4 to 5 weeks. This may mean that Palmolive products are reduced in price or that the store is offering their own in-store coupons to be used. The store may also feature Palmolive products during a buy one, get one sale.
Saving Money on Palmolive Products
This is the perfect time to use coupons, as it will save you the most money. Of course, each store has different coupon policies, so be sure to check with them before checking out. Also be sure when searching for coupons that your coupon applies to the purchase. With many different varieties of Palmolive products available, the coupon may only apply to a specific product in their line. Be sure you read the restrictions on the coupon before you get to the register.
With an extensive product line and over 100 years of history, Palmolive products are used in millions of homes around the world. Using these tips can help you find coupons for Palmolive products and save you and your family money.