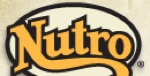 Nutro Background Information
The Nutro Products, Inc. company has been making premium dog and cat food for over 80 years. They produce the premium lines of pet foods under the names of Max, Max Cat, Natural Choice Cat and Dog food.
Made from lamb, chicken and rice Nutro pet foods are among the best in the world.
Products are available at over 12,000 different locations in the United States and Canada. Nutro's website offers a search feature to locate nearby retailers for the convenience of their customers.
Ways to Find Special Deals, Coupon Codes, and Discounts for Nutro
To reward customer loyalty Nutro has introduced a frequent buyer program. Customers sign up online at Nutro's website. The customer will receive a coupon booklet worth $20.
The local retailer will keep the coupon envelope provided and track the customer's purchase. For every ten bags of pet food the customer will receive one free bag. The size of the free bag will correspond to the size of bags purchased. This program is not available at stores like Petsmart, Petco or Pet Supermarket. Customers should speak to the retailer before making a purchase to make sure the program is accepted.
The program applies to both dog and cat varieties of Ultramax, Natural Choice or Ultra dog food.
The breeder's program offers $500 a year in product benefits. This program applies to both dog and cat breeders.
After registering at Nutro's website, the breeder will receive one free bag or case of food for every six purchased. This excludes trial sizes. The free bag or case will correspond to the size of bags purchased.
Cat Breeders
Cat breeders will receive free food for each litter kittens, up to four litters per year. This will be a six- pound bag of Max kitten or puppy food or an eight- pound bag of Natural Choice Complete Care. The breeder will fill out the litter notification on Nutro's website.
They will also receive free kitten kits, which include two free food samples of food, coupons for Max Cat or Natural Choice Complete Care Kitten food, product literature, a kitten care guide written by experts and a brochure for the new owner introducing the frequent buyer program.
Finally, cat breeders will receive breeder bucks coupons toward the purchase of six-pound or larger bags of Max Cat or Natural Choice Complete Care Cat food. Breeders give a new puppy or kitten owner card, which is filled by the new owners out and sent to Nutro. For every card received, Nutro will send a $3 breeder bucks coupon toward the purchase of cat or dog food.
Dog Breeders
For dog breeders, the program is the same except the amount of free puppy food for litters is different. The program is still limited to four litters per year. One seventeen and a half pound bag of Max Puppy, one twenty-pound bag Natural Choice Puppy or Natural Choice Large Breed Puppy or one seventeen and a half pound bag of Ultra Puppy or Ultra Large Breed Puppy.
Nutro sponsors photo contests with free food as prizes. Check the website for the Cute Puppy and Cute Kitten Photo contest winners. Currently there are no rebates available from the Nutro website. Visit the site on a regular basis for any future rebate programs as they may become available. Coupons may be available through individual retailers as store promotions. Customers should check with their retailers to see if such deals are available.