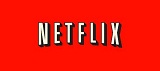 About Netflix
Netflix offers DVD and Blu Ray rentals online. Additionally, Netflix customers can take advantage of streaming video if they live in the United States. Begun in 1997, the California-based company has around 100,000 movies and videos for their customers to watch. Since that time, Netflix has rapidly expanded and become a household name associated with online movie rental. As of the end of 2009, Netflix had 10 million subscribers. Almost 2 million DVDs and Blu Ray discs are shipped every day on behalf of Netflix. There are more than 100 shipping points scattered throughout the US in order to ensure speedy delivery of rented movies.
In addition to their wide movie selection, Netflix offers rentals and streaming video of a number of television series, such as Lost and The Office. This further increases the appeal of Netflix to a wider consumer base.
Most subscribers have the opportunity to enjoy unlimited online streaming with their subscription plans. One advantage of this system is that movies which are unavailable due to limited quantities in disc format can still be seen from Netflix's "Watch Instantly" streaming option. It is worth noting, however, that the streaming videos can be of lower picture quality than a DVD or Blu Ray disc. This is usually dependent upon the customer's bandwidth and computer processor.
Netflix History
Born in the dot-com era, Netflix has the distinction of being one of the few internet startups to transition into a mature, profitable business. Other such companies include Amazon.com and eBay. At the moment, Netflix concentrates its operations on the United States market, though in early 2010 it announced plans to begin offering services in Europe.
The major competitor of Netflix is Redbox, which allows customers to rent and return DVDs at their leisure from unmanned kiosks. The Rebox kiosks are typically located in high traffic areas such as the fronts of Wal-Marts, gas stations, and grocery stores.
Netflix does enjoy a satisfaction rate that is higher than average for the movie rental industry. In the ForeSee Results' Top 100 Online Retail Satisfaction Index, Netflix scored an 86, as opposed to the average rating of 75.
Promotional Discounts, Coupon Codes, and Deals for Netflix
While there are rarely Netflix coupons, the company does offer a free trial membership to entice new customers. Upon signing up for the free trial offer on their website, subscribers are given two weeks of free DVD rentals via mail. Streaming of movies and television episodes is also included. If the subscription is not cancelled within the two-week trial, then the customer's subscription is rolled over and continued. Occasionally, there will be other promotions that are ongoing that cannot be combined with the free trial offer. At the moment, however, there are no other Netflix coupons or promotions ongoing.