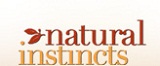 Natural Instincts Information
Look Great for Less!
Women color their hair for a variety of reasons: to hide gray hair, to highlight their natural color, to add variety with stripes or streaks of different colors, or to change hair color entirely. Natural Instincts hair color won't help to color hair pink, blue, or some other unnatural hair color, but with fifty-four shades of blonde, black, brown, or red, there is sure to be the right color for all users, whether it is to match their real hair color while hiding those pesky grays, or to find out if gentlemen really do prefer blondes.
Natural Instincts is a division of Proctor & Gamble. The company began in 1837 when two brothers in law, a soap maker and a candle maker, joined forces to form a company. It quickly grew, and has been a household name for over a century, providing products as diverse as laundry detergent and potato chips. With divisions and product lines such as Clairol, Pringles potato chips, Iams pet food, Head & Shoulders shampoo, Cover Girl, Secret deodorant and Ivory soap, chances are great that everyone in America, and even a significant percentage of the global population, has used P&G products with some regularity. Proctor & Gamble was also responsible for another time-honored tradition — the soap opera — because this soap making company was the original sponsor of many radio programs, which eventually moved to the television medium.
One of the disadvantages to coloring one's hair is that the chemicals used often visibly damage the hair. Natural Instincts is the first hair color that has been clinically shown to be less damaging, with a majority of women agreeing that their hair seemed softer after using the dye than untreated. It is free from ammonia, and works in only ten minutes.
Get Money Saving Coupons and Coupon Codes for Natural Instincts
The only thing better than loving your hair color, is being able to get the look you love while saving money. Clairol regularly puts coupons for Natural Instincts products in local newspapers. In order to get advance notification, customers can sign up here to get coupon alerts, as well as tips and tools for great hair color. Clairol and P&G Beauty also have available Rouge magazine, which includes coupons in every issue. On the Proctor & Gamble website "Everyday Solutions", shoppers can put in their zip code to find local newspapers that carry the P&GbrandSAVER coupon book. There is also an online service linked to a P&G Shopper Card, which allows customers to "clip" online coupons directly to their own card, to be used when buying Proctor & Gamble products.
Many stores which stock Natural Instincts will print coupons on the back of receipts. These are often tailored for the products purchased that day, or for regular or past purchases. It can certainly pay off to check receipts before tossing them in the recycling bin — there may be a valuable coupon on the back!