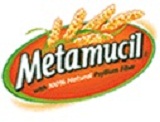 About Metamucil
Metamucil is a very popular and effective fiber supplement, made naturally from psyllium husk. There are many reasons to add a fiber supplement to an already healthy diet, but Metamucil is most commonly used to encourage regularity. Metamucil coupons are available to make this already affordable fiber supplement even cheaper.
Many people find that adding fiber to their diet has many benefits, especially when trying to encourage regular bowel movements. Regularity is necessary to prevent painful gas, cramping, and other bowel problems. A consistently low fiber diet can have these uncomfortable side effects, but it can also cause very painful and irritating hemorrhoids and anal fissures. For these reasons, doctors recommend that adult men and women consume 25 to 35 grams of fiber each day. Metamucil is a great choice of fiber supplement, because it promotes both regularity and lower cholesterol. It may also help with maintaining a healthy weight.
There are two different types of fiber: soluble and insoluble. Insoluble fiber adds bulk to stool, which increases the frequency of bowel movements. More frequent bowel movements will lead to softer stool and an easier time passing the stool. Soluble fiber is also beneficial. Soluble fiber works by attracting water into the colon, making the stool softer. Both soluble and insoluble fiber are recommended for comfortable, regular bowel movements. Metamucil contains both types of fiber, but most of it is soluble fiber.
Additional Uses
Constipation is becoming a more common problem, especially as lifestyle and diet become less healthy. Convenience foods, such as greasy hamburgers and fries, have a lot of fat and little to no fiber. Fruits and vegetables are high in fiber, but many people do not get the recommended number of servings of fruits or vegetables. A busy lifestyle puts stress on the body, which also can affect the bowels. Exercise is a great way to have regular bowel movements, but many people do not have the time or simply choose not to exercise. Poor diet, high stress, and lack of exercise will surely lead to constipation in most people.
Ways to Get Discount Codes and Promotional Coupons for Metamucil
There are three ways to save money on Metamucil: 1) Look for sales. When you find a sale, stock up. 2) Buy in bulk. Larger containers are usually cheaper per unit. 3) Find and use Metamucil coupons.
Metamucil distributes coupons and even samples through various methods. Coupon fliers in the Sunday paper sometimes contain Metamucil coupons. Use these coupons at stores that double coupons for extra savings. Occasionally, the company website will offer printable coupons and free samples, so be sure to check that out. While visiting the Metamucil website, be sure to sign up for the quarterly newsletter. Besides getting helpful tips, they also send coupons and offers.
Metamucil is part of the parent company, Procter & Gamble. Members of the P&G Everyday Solutions receive monthly newsletters by email, which may contain Metamucil coupons. There are also lots of P&G freebies for members. Free Metamucil samples and coupons are available by becoming a member at the P&G Everyday solutions website. Whenever there is an advertisement for Procter & Gamble coupons, there will likely be a Metamucil coupon.
Besides the Sunday paper and online offers, there are a few other places that Metamucil coupons may appear. Watch out for coupons in fliers from drugstores and discount stores. Many grocery stores print out coupons that are handed out with your receipt. Metamucil coupons may be found there, especially after the purchase of any brand fiber supplement. Metamucil coupons are not too difficult to find, but do keep looking for them. And be sure to get a healthy dose of fiber.