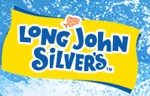 A Brief Guide About Long John Silvers Products and Coupons
Long John Silvers restaurants are famous for providing yummy seafood meals in a cozy environment. As a result, this fast food chain has become one of the leaders in its industry with over 1,200 locations around the world.
Here is a brief Long John Silvers product and coupon guide that can help consumers save money on their favorite menu items. It includes a brief company history as well as a list of menu items. It also includes a short list of famous menu items as well as information on how customers can find coupons that can save between 15%-25% off the price of most items that are featured at Long John Silvers.
Long John Silvers has come a long way since it was founded in 1969 to cash in on the popularity of Robert Louis Stevenson's classic book Treasure Island.
The first restaurant was opened in Lexington, Kentucky. The first locations had a nautical theme that included blue roofs and seats that looked like nautical flags. These early locations also served Cape Cod style seafood dishes in a fast-food environment. These dishes included fried shrimp, hush puppies and fried fish. These dishes are still served today.
In the 1970's and the 1980's, Long John Silvers expanded with new locations in the Midwestern and Southeastern US. This growth was spurred by an expanded menu that included chicken dishes and a better coleslaw recipe. By the end of the 1990's, Long John Silvers expanded to include international locations in Canada and Australia.
Today, Long John Silvers has evolved into a fast-food chain that also serves sandwiches, baked dishes and "lighter" menu items such as a baked salmon dish that has only 300 calories. As a result, everyone can enjoy a good seafood meal at Long John Silvers.
Long John Silvers offers a varied menu. Here is a brief list of menu items that Long John Silvers offers to consumers:
Entrees:
Fried batter-dipped fish, chicken and shrimp
Fried clams
Baked fish and chicken
Grilled Tilapia
Grilled Pacific Salmon
Shrimp Scampi
Sandwiches:
Fish sandwiches
Chicken sandwiches
Flatbread chicken or fish sandwiches
Side Items:
Cole Slaw
French Fries
Hushpuppies
Green beans
Corn
Rice
Baked Potatoes
Crab cakes
All of these items above may be purchased separately or as a part of various combo or family meal deals.
Desserts:
Cookie N' Cream Oreo pie
Cream Cheese pie
Chocolate cream pie
Pineapple pie
Of all these dishes, Long John Silvers is most famous for these dishes:
Their batter-dipped fish and shrimp
Their hushpuppies
Their grilled pacific salmon
Get Promotional Discounts, Deals, and Coupon Codes for Long John Silvers
Long John Silvers offers many coupons to consumers that can save them between 15%-25% off most menu items or combo dishes. Here is how Long John Silvers typically offers these coupons to consumers:
Long John Silvers has a website located at /http://www.ljscoupons.com/coupons// that allows customers to sign up online for great coupon offers. To sign up, you must have a valid e-mail address. Customers who take advantage of this website have received great offers in their inboxes. For example, one coupon was good for $2.00 off any combo meal. Another coupon offered a 2 for 1 deal on any of their "lighter" Freshside Grille combos. In addition, one coupon gave customers a free side item with the purchase of any sandwich.
Long John Silvers has one of the most aggressive advertising mail campaigns in the industry. The ads that they send to consumers often include coupons that are very useful. For example, one recent coupon was good for $1.50 off any family meal deal. Another coupon gave customers a free soft drink with the purchase of any sandwich on the menu. Furthermore, another coupon gave customers 75 cents off any combo meal.