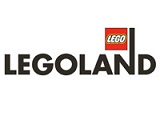 What is Legoland?
Legoland is located in four different countries: Denmark, United Kingdom, Germany and in the USA. Legoland in the US is in Carlsbad, California. Legoland, part of the Lego Corporation, is a theme park with more than 50 rides, lots of shows and attractions and is great for young children.
The theme park includes the Land of Adventure, The Beginning, Dino Island, Explore Village, Fun Town, Pirate Shores, Castle Hill, Miniland, and Imagination Zone. You can find the map of the park and all the details about Legoland by visiting their website at legoland.com.
Events for 2010 include Junior Master Model Builder Ultimate Build Off Competition on January 9, 2010. The Second weekend of each month a Junior Master Builder Competition will take place. The Model Mom Club meets every Thursday all year. July includes the Summer Fireworks Celebration every Saturday in July, and the Red, White and Boom! Celebration on July 4th. The month of October has Brick or Treat Party Nights on October 2, 9, 16, 23, and 30th. The Brick or Treat Trail is going on October 2-3, 9-10, 16-17, 23-24, and 30th.
Every night beginning November 29, the Lego Christmas Tree Lighting will take place. Through the month of December we celebrate the Holly Jolly Holidays, and wrap up the year with the Kids' New Year's Eve on December 31st. There's a lot going on all year around at Legoland you won't want to miss.
Discounts, Coupons, and Promotional Savings for Legoland
All of the Entertainment Books for 2010 have a Legoland Coupons for $5 off admission and is valid through December 31, 2010 and each coupon is for up to 6 people. The Entertainment book for Orange County, California contains $7 Legoland Coupons off for admission in addition to the the previously listed Legoland Coupons. You can find more information about the Entertainment books for Orange County, CA online and the price is listed as $19.99. Other coupons for California Tourism can be found for Legoland and other California theme parks online, it's full of printable coupons and is for $8 off for a one-day admission to Legoland.
Costco.com offers discounts and you don't have to be a member of Costco to buy from their site. However, non-members are charged a 5% surcharge and there is a shipping charge.
Other discounts are available for:
Active military personnel can show a valid military ID at the ticket booth for a 10% discount. For larger discounts, purchase the tickets in advance at the ITT at your MWR office on your base.
Airline employees are eligible for 20% discounts on 6 tickets or less per visit. Must have valid employee ID for one of the airlines to get the discount.
Preschool Days will offer discounts for preschool trips with 15 or more tickets.
Lego Club Magazine
Sign up for your free Lego Club online magazine by going to the Lego website. Look for coupons for discounted admission in the magazine and at the Lego Club website. If you sign up for the BrickMaster Club ($39.99 plus tax plus shipping and handling) you will receive LEGO sets, magazines and comics, a CD ROM set, Legoland Coupons plus buy one, get one free coupons for one admission to Legoland.
If you get a Legoland Membership PLUS (its good for one year of admission to Legoland, free parking, one complimentary one-day guest pass, 20% discount on all restaurants except the snack carts, 10% discount on retail purchases, $5 discount for your invited guest, etc.) and is $149 for adults, $119 for seniors 60 and older and children (3 to 12 years old).