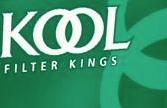 Background on Kool Cigarettes
With the cost of cigarettes continually rising, many people are looking for any way to save money one them, which includes finding coupons. Kool cigarette coupons are available, but not as easy to get as you might think. Most online coupons are a scam, and it is hard to tell which are and which are legit. The good news is that there is a sure fire way to get these coupons, which I'll show you in this post.
Kool started way back in 1933, and is currently owned by the R.J. Reynolds company which also produces Camel, Winston, and Salem. They have always been geared towards upper class male smokers, which is proven by the fact that Simon Cowell (American Idol judge) smokes Kool Cigarettes! As far as menthol cigarettes go, Kool is the smoothest smoke out of all of the other brands.
Finding Kool cigarette coupons online is a risky venture. Many of the offers that you will find for coupons will ask you to fill out some sort of survey and jump through other hoops to get a coupon. Your information is then sold to all sorts of other companies to be put on to mailing and spam lists. The problem with this method (aside from the spam) is that you don't always get coupons at the end! It's a lot of work for the possibility of not getting anything for it. If you are concerned about your identity and privacy, you might want to look into other methods for finding Kool cigarette coupons.
Get Promotional Discounts & Coupons for Kool
So how can you get the coupons? Go "old-school" and call R.J. Reynolds directly! The internet is great for other types of discounts and coupons, but the most reliable and safest way to get them is to go directly to the source. The phone number for R.J. Reynolds is (800) 341-5211, and while calling your mission is get put onto their mailing list for Kool. They will have offers from other brands from the company, be sure to pick Kool and they will send coupons directly to your mail box. A part of the process is to verify that you are over 21, which requires them mailing you a form and you fill it out and return it, but once you get on the list you will periodically receive coupons. I've been on the Camel mailing list for a few years now, and I get coupons bi-weekly, by following this same method and it has worked out great. I usually don't get the same coupons every time, but they seem to range from $.75 to $1.50 off of my brand or deep discounts on related brands.
Another way to get cheap Kool cigarettes is to shop online and have them shipped to your home. Many times there is no coupon required and you can get smokes and wholesale prices.
When you pair your coupons and shopping smart online you can get cigarettes at 1985 prices! The mailing list method for Kool cigarette coupons doesn't help you out on your next purchase, but it does help you save a lot of money over the long term without having to repeat your search. Protect your privacy and identity by going right to the source to save money on your cigarettes!