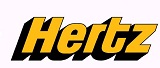 Hertz Car Rental Information
Hertz Companies is probably best known for operation one of the most well known car rental companies in the world. Hertz operates a number of brands that include Hertz Rent-a-Car, Hertz Local Edition, Hertz Equipment Rental, Hertz Car Sales, and Hertz Car and Truck Rental. Although the Hertz Company has had a variety of owners and has absorbed a number of other brands, the quality and innovation of Hertz has been consistent throughout its history.
Since Walter Jacobs first began renting Model T cars in Chicago, in 1918, a new industry was born that would have one leading brand for nearly a century. The burgeoning rental business was sold to John Hertz in 1923 and the most famous rental car brand was born. Hertz has consistently developed into a larger and better business structured to service customers with the highest degree of professionalism. In only seven years, Hertz became a nationwide rental company, the first national chain of its type. Hertz continued innovation in the market by offering reservations in advance, as well as programs that coordinated its car rentals with rail, sea, and air travel.
Grand Opening
At Chicago's Midway Airport in 1932, Hertz opened the first ever car rental counter at an airport. If you ever wondered when car rental companies started one-way rentals, you need to look no further than Hertz. By 1950, Hertz expanded its operation overseas and was the first rental company to have a thousand locations before the end of that decade. During the 1960s and 1970s, Hertz started using computerized systems to book cars. Also during the 1970s, Hertz created the first national emergency car service program.
Hertz was the first car rental firm to install GPS navigation in its cars. More recently, Hertz has distinguished itself by offering hourly rentals in certain locations as well as performance cars at Fun Collection locations. Hertz now has corporate and university accounts which exclusively use Hertz rental services. The Hertz Simply Wheelz company is a new initiative that provides a streamlined and automated system to rent a variety of the most popular cars in a quick and unobtrusive manner.
Although Chicago's Midway Airport location is the undisputed shrine of car rental offices, Hertz has rental counters at nearly every airport in the United States and is almost equally ubiquitous around the world. Their bright yellow signage is easily recognizable as the symbol of a trusted and respected brand.
Coupon Codes, Discounts, and Ways to Save at Hertz
Hertz typically has a lot of offers and coupons available to encourage people to either try their service or to encourage customer loyalty. The best source for special deals is at their Web site, Hertz.com, where visitors can enroll in the Hertz #1 Club. Hertz coupons are sometimes printed in the local newspapers, credit card statements, travel and senior club collateral and other locations. Hertz periodically runs nationally televised advertisements that promote new services or specials as well.