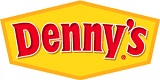 Denny's History
Have you ever heard of Danny's Donuts? Well, that was the original name of Denny's Restaurant when it first opened its doors in Lakewood, California in the year 1954. Harold Butler was the creator of Denny's Restaurants, and over the next twelve years he expanded his "Danny's Donuts" chain to twelve restaurants. Of course, by then he expanded the menu from donuts to include sandwiches and other entrees.
The name was officially changed from Danny's Donuts to Denny's Restaurant in 1966, and Harold continued his expansion of the chain to over a thousand restaurants by the year 1981.
Current Day Denny's
Today, Denny's Restaurant is the largest family-service restaurant in the United States, with over 21,000 employees and about 1,600 restaurants in all of the fifty U.S. states, Mexico and Canada. There are also over 570 Denny's Restaurants in Japan, and seven in New Zealand.
Denny's Restaurant has quite an impressive record when it comes to cleanliness. In 2004, Dateline NBC did an investigation of just how clean a number of popular restaurants were. The list included IHOP, Bob Evans, Red Lobster, Ruby Tuesday, Waffle House, Applebee's, TGI Friday's, Chili's, Outback Steakhouse, and Denny's.
As part of the report, Dateline examined the health inspection records for these restaurants. Denny's Restaurants had the least violations of the 10 chains evaluated, and was the only one to have fewer than one violation per restaurant.
Denny's Restaurants are one of the few that offer breakfast 24hrs, 7 days a week. The most famous breakfast item on the menu is the"Grand Slam" named after Babe Ruth. Pick any FOUR items and make it your own.
Pancakes (Two)
Yogurt (Premium item, add an additional charge)
Hash Browns
Sausage Links (Two)
Bacon Strips (Two)
Buttermilk Biscuit
Chicken Sausage Patty (One)
Egg Whites (Two)
Eggs (Two)
English Muffin
Grits
Hearty Wheat Pancakes (Two)
Slices of Toast (Two)
Turkey Bacon Strips (Two)
Granola with Milk (Premium item, add an additional charge)
Seasonal Fruit (selection may vary) (Premium item, add an additional charge)
Oatmeal

They also have four different types of Slams on their menu.

All-American Slam®

Three scrambled eggs with Cheddar cheese, two bacon strips with two sausage links, hash browns or grits and choice of bread.

Lumberjack Slam®

Two buttermilk pancakes with a slice of grilled honey ham, two bacon strips and two sausage links, two eggs, plus hash browns or grits with a choice of bread.

French Toast Slam®

Two thick slices of our Fabulous French Toast with two eggs, two bacon strips with two sausage links.

Belgian Waffle Slam®

A golden waffle with syrup served with two bacon strips, two eggs, and two sausage links.

Ways to Get Discount Codes and Promotional Coupons for Denny's

You can find a lot of Denny's Restaurant Coupons on Ebay. Most of the Denny's Restaurant Coupons you will have to bid on, but you can end up saving quite a bit of money still. You can also find Denny's Restaurant coupons in your local newspaper ads or inserts. Usually the Sunday paper will have the most coupons.