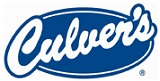 About Culver's Restaurant
Culver's is a fast-food restaurant primarily operating in the Midwest region of the United States. Their headquarters is located in Prairie du Sac, Wisconsin. The first Culver's debuted in 1984. Since then, the company has grown to include over 400 restaurants. The company's reach extends throughout most of the Midwest.
In 1984, a restaurant owner from Wisconsin bought an A&W on Highway 12 and renovated it. In 1984, along with his family, the first Culver's Frozen Custard and ButterBurgers was opened. Many people think that the restaurant was an initial success. However, the restaurant lost money in its first year, and merely broke even the second. Mr. Culver is actually quoted as to almost getting out of the business, but as it turns out, his dedication paid off. By the third year, Culver's began to make profit.
Fending off Competition
Due to the success of Mr. Culver's new restaurant, many people came along desiring to copy his business model. In 1987, the family was approached about beginning a new restaurant in the Richland Center. The family quickly agreed to the deal, and granted the person a loose franchising agreement; they charged no royalties or fees. Unfortunately, the franchise owner decided he did not want to own the Culver's anymore, and left the business with no recoil for his actions. However, the Culver's, quick to learn a lesson from the bad deal, established a set of governing procedures, which they now use. Three years after the bad deal, they decided to try again. This time, the franchise tripled their profits.
After Culver's got outside of the state of Wisconsin, the family began receiving requests for franchises in other states. In 1993, Culver's was still a local restaurant with only 14 locations located exclusively in Wisconsin. The Culver family was reluctant to allow their restaurant in other states, but reluctantly agreed to the deals. They now had restaurants in Minnesota, Illinois, and Iowa. However, in 1997, they decided to make a large leap over to the state of Texas. Culver's had an extremely difficult time getting supplies to the Texas store. However, they did not let that fact deter them from opening one in Texas.
Culver's has a dedicated strategy that they stick to, which involves opening only 40 stores a year. However, the move to Texas was an exception to the rule. The move to Texas is credited to Mr. Culver's sister, and it is speculated that the franchise would not have made that move if it had not been.
Expansion and Famous Menu Items
Culver's has recently expanded their operations into the Phoenix, Arizona metropolitan area. This move illustrates Culver's enlargement strategy. The company continues to look for new states to place franchises.
Culver's is known for their ButterBurgers and frozen custard. In addition, a Culver's will always have the blue roof and white exterior. Culver's aims to compete with many other restaurants similar to it, including Freddy's Frozen Custard, Shake's, McDonalds, In and Out burger, Big Boy, and others. Culver's is one of the fastest growing food franchises in the United States.
Ways to Find Coupons, Promotional Discounts, and Savings for Culver
Culver's menu items are very reasonably priced. However, a smart shopper will constantly look for ways to save on Culver's delicious items. Culver's, like many other restaurant chains, periodically sends out coupons through the mail. In addition, the Culver's website has many coupons able to be printed out. These coupons will enable you to enjoy all of the great things that Culver's has to offer, without breaking the bank. In addition, many third-party coupon sites can help you find great deals on Culver's menu items. Make the right choice, and find some Culver's coupons, today!