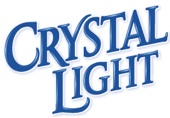 Learn More About Crystal Light
Kraft Foods Inc., the parent company of Crystal Light drinks, is the creator of many food products that are now a staple diet in the American household. The company was the first to produce so many different types of foods that its history reads like the history of food itself. Three of the most important names in the food industry who can be considered the founders of the Kraft Foods brands, are Oscar Meyer who, in 1883, started a meat business , C.W. Post who began the Postum Cereal Company, that was later called General Foods Corporation, and J.L. Kraft, who in 1903, began a successful cheese business .
The company started through the efforts of J.L. Kraft, who used $65, a horse he called Paddy, and a rented wagon, began buying cheese wholesale and reselling to local shopkeepers. With his four brothers in 1909, he incorporated the business as J.L. Kraft & Bros. Co. After buying their first cheese factory, they started producing processed cheese, which they packaged in small tin cans. That product was soon patented in 1916, and shortly after the company began selling these cans of cheese to the United States Government's armed troops in World War 1. The company's growth continued at a phenomenal rate and the company's name was changed in 1976 to Kraft, Inc.
The company is well known for many products such as, Philadelphia cream cheese, Velveeta processed cheese, Miracle Whip dressing, Kraft macaroni and cheese dinners, the cereal Post Grape Nuts, Post Toasties, Baker's Chocolate, Minute Tapioca, Maxwell House coffee, Log Cabin Syrup, Honey Maid Crackers, Oreo Cookies, and Crystal Light to name just a few products.
Ingredients
Crystal Light drinks, is the water soluble powder that produces a sugarless beverage. The drink has no carbohydrates, and only contains 5 calories per 8 fluid ounce serving. When originally introduced, the drink was sweetened with aspartame, but now sucralose is used as the sweetener.
The drink was first introduced to the marketplace in 1982 by a bevy of movie stars that included, Linda Evens, Raquel Welch, and Pricilla Presley.
The drink now comes in a variety of flavors that include natural lemonade, cranberry apple, lemonade, raspberry ice, raspberry lemonade, and natural cherry pomegranate. In addition to the containers of water soluble powder, the Crystal Light can also be bought in already mixed drink boxes and bottles.
A recently introduced product is Crystal Light Energy, that provides two sized servings, 120 mg caffeine in each serving, or 60 mg caffeine in each serving. Also recently introduced was Crystal Pure Fitness, with just 15 calories, it contains electrolytes, is naturally sweetened, and is being promoted to support the healthy active lifestyle. This product is available in grape, strawberry kiwi, and lemon lime.
Where to Find Coupons, Discounts, and Deals on Crystal Light
Coupons are sometimes available on the Kraft Foods website. A piece of software, known as Coupon Printer has to be installed in order to print the online coupons. It can be accessed at install.coupons website, but they will generally only have a very limited supply and are not usually renewed when used up. According to the company, they offer many cents-off coupons, through the year on many of their products. Coupons are just a small part of their marketing efforts to provide discounts to their consumers.
The company believes that the way they are able to reach most consumers, is by providing premium items, offer promotions and special temporary reductions, such as Buy 2, Get 1 Free, and making it available throughout the country. The company advises that consumers should look for coupons offline in magazines and newspapers, in direct mailing, and on the packages of the products themselves.
The company will not provide coupons on request.