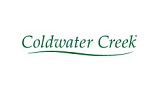 Coldwater Creek Information
Coldwater Creek started in 1984 as a small mail order business. It is now a leading specialty retailer of women's clothing, jewelry, accessories and home decor. Coldwater Creek has a large number of retail stores throughout the United States and sells through a mail order catalog and its website, coldwatercreek.com. The company is headquartered in Sandpoint, Idaho.
Since opening the first retail store in 1999, Coldwater Creek has expanded from its original direct marketer status into a multi-faceted specialty retailer with a growing number of retail and outlet stores as well as day spa locations. It continues to offer a full-service catalog which is displayed in the stores to encourage customers to continue their shopping experience at home.
Coldwater Creek has well over 300 locations in upscale shopping malls and outlet centers. Sales personnel offer excellent customer service, and items that are not found in retail locations can easily be ordered right in the store and delivered free. Returns can be made by mail or in one of the stores. Gift cards are available for online, catalog and in-store purchases.
Spa Locations
Coldwater Creek now has nine spa locations in six states. Spa services include massages, facials, pedicures and manicures, body treatments and waxing. The spas carry a selection of facial, body and bath products, spa apparel, jewelry and home spa accessories.
Product Line
Coldwater Creek is known for its soft, feminine style, and its clothing selection ranges from casual to dressy. The collection includes jeans, tops and jackets designed for weekend wear and an easy-to-pack knit travel collection. Shirts and pants are available in a wide variety of styles and colors. Beautiful, flowing skirts are appropriate for work or play, and several are reversible. Dresses range from casual to cocktail and are often machine washable. Accessories include belts, handbags, hats, scarves, jewelry and shoes.
A small assortment of home decor items is available in stores, and a much larger range can be found in catalogs and on coldwatercreek.com. A natural theme runs through the collection of elegant candles and candleholders, home accessories, wall decor, throws and pillows.
Discounts, Coupons, and Promotional Savings for
The easiest way to get Coldwater Creek coupons is to sign up for the mailing and email lists. Regular catalog mailings typically include a coupon. Promotions can include $20 off an $80 purchase, $25 off a $100 purchase or 25% off the entire purchase. Emails will occasionally offer a printable coupon that can be used online or in stores.
Coldwater Creek coupons are also available through a number of other websites, some offer a percentage rebate for each purchase when linked from their site and sometimes have coupon links as well. A few of the sites give points for each dollar spent that can be redeemed for gift cards at various retailers. Discounts offered on Coldwater Creek coupons are often available in stores even without the coupon.