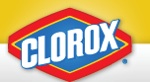 Background Information on Clorox Wipes
Clorox Wipes are a convenient way to keep your home clean and sanitary. These disposable wipes come in a pop-up dispenser, and they quickly clean surfaces and kill germs. Especially in the cold and flu season, it's a good idea to keep these handy to wipe commonly touched surfaces, such as door knobs, telephone receivers, and light switches. Throughout the year, they are good for wiping counters and faucets, toilet seats, or garbage pails–anywhere that germs accumulate.
Clorox has long been committed to making products to keep the world clean and your home healthy. Their story begins with bleach, building on its timeless importance in their efforts to improve health. In 1913, five investors invested $100 apiece to convert the brine from the San Francisco salt ponds into bleach. The started their business in Oakland, California, and the company is still locate there today. By the end of the century. Louis Pasteur had discovered the effectiveness of killing bacteria to prevent diseases, and bleach became a popular household disinfectant. Households quickly recognized the reliability and effectiveness of their formula as a stain remover, laundry aid, disinfectant, and deodorizer.
Today, it is estimated that eight out of every 10 homes in America use Clorox brand bleach and other Clorox products, including Clorox Wipes. It is sold in over a 100 countries throughout North and South America, Europe, Asia, and Africa. This product, which originated in a San Francisco salt pond almost 100 years ago, has become an essential product for households across the world.
Find Promotional Discounts, Coupon Codes, and Deals for Clorox
First, be sure to register for coupons and other special offers on the Clorox Company's web site. Periodically you will receive coupons in the mail or by email for Clorox Wipes or other products in the Clorox family. Clorox coupons are found in your Sunday paper at different times, but there are many other sources as well.
Check out Ebay for people selling coupon packets. Look for a reputable seller that has a good feedback rating. They will sell you exactly the coupons you want at a substantial discount, such as 10 cents for a $1 coupon, saving you 90 cents total. Members and non-members can download printable coupons from four different sources, and you can search availability. The site will help you determine whether the Clorox Wipes coupon you want is clippable from the Sunday paper, printable from different online services, or down-loadable to your cell phone. For a low membership fee, they will also tell you the best time to use your coupons, combining great sales with a coupon to get the lowest possible price.