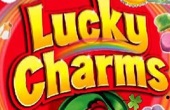 Eating Breakfast Without Breaking the Bank
One of the quickest and easiest breakfasts to prepare is a bowl of cereal. Kids and grown-ups alike love it, so what more incentive do you need to invest in a box of your favorite jumpstart to the day? We're talking coupons. With the recession underway across the nation, Americans are looking to be more resourceful than ever. Coupons give you an opportunity to purchase something already on your grocery list, while lowering the number at the bottom of your receipt.
Most popular brands of cereal have websites with coupons you can print in the convenience of your own home. Some grocery chains even offer special deals where you might buy 4 boxes of a certain brand and receive 2 free gallons of milk, and if you have a coupon to go along with a deal like this you really get some bang for your buck. Kroger is such a grocery chain that offers this type of deal. Being conscientious of weekly advertisements, which can be found in newspapers and online, help in shopping list planning and create a smaller total at the bottom of your grocery bill. Cereal is easily stored so buy several boxes when the price is right and you can stock up and save even more in the long run.
Cereal Brands
Kellogg's is one popular brand that partners with Kroger in the above mentioned program. With a variety of cereals from which to choose, you can find one to suit your entire family and their website has coupons to help foot the bill. Kellogg's is featuring a promotion offering five $1.00 off coupons inside the boxes of their cereal. With purchase, you receive these coupons after opening your favorite cereal and can use them during your next trip to the store. Kellogg's website, www2.kelloggs.com, has coupons, but can be a little difficult to navigate.
Find Coupons, Discounts, and Coupon Codes for Cereal
General Mills, known for promoting whole grains, is well known for coupons too. These coupons can be found online at their website, in weekend newspapers, and may be produced alongwith your receipt at checkout in some supermarket chains. General Mills typically offers a coupon of $1.00 off the purchase of any two of their cereals. Other sites, like Pillsbury.Com offer select coupons for specific brands like Cheerios, with coupons ranging from $.55-$.75 off particular lines of Cheerios products. By logging onto EatBetterAmerica.Com you can print a free coupon saving you a $1.00 off any Big G cereal and no sign-up is required.
Post cereals have coupons that are sometimes included in a "best customer" promotion at a chain like Kroger. In the past, Post has partnered with Kroger to give a free box of Raisin Bran coupon to frequent customers.
A general coupon site, namely coupons.com, is sometimes easier to navigate, thus saving you time in the process. General sites like this have monthly promotions and require you to sign up like most sites.
Overall, General Mills seems to be the brand with the most widely and easily accessible coupons for consumers. All three top brands have websites, but Post does not have a coupon section within its official site. Kellogg's has a coupon section, but it is not as easy to navigate as it appears. Whatever your cereal taste, don't forget to check the advertisements in the weekend newspapers for coupons to clip and/or special promotions at your local grocery store. Hopefully you'll be able to clip a few and keep a little more in your wallet!