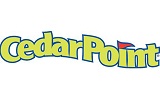 About Cedar Point
Cedar Point amusement park in Sandusky, Ohio, is one of the most prolific amusement parks in terms of rides and acclaim. Boasting more rides than any other amusement park in the world, Cedar Point shares the top spot for most roller coasters in one park with Six Flags Magic Mountain of southern California. There are hotels, miniature golf courses, water rides and countless additional attractions to the Cedar Point park, all of which draw a high volume of tourists to the region every year. The hotels located within the park's gates offer their guests a number of additional perks not available to general admission ticket holders, one of which is access to the park's rides one hour ahead of the gates' opening.
Cedar Point is the only amusement park in the world which claims four roller coasters of 200 feet in height or more. The spectacular arrangement of rides is a draw for thrill seekers who travel the world to challenge the fastest and highest rides available. Complementing the skyscraping roller coasters most identifiable with Cedar Point are a wide selection of tamer rides for the family and younger guests. Shows and performances by talented staff recruited from across the country entertain visitors at specific times through the day, and seasonal events regularly pack the park into extended hours.
Additional Attractions
The outdoor water park at Cedar Point, known as Soak City, is available with separate admission or as an add-on to the amusement park ticket. An indoor water park, Castaway Bay, is also popular with visitors who choose to explore the additional amenities and options beyond roller coaster rides. There is a mile-long white sand beach, and adventure park, two marinas and resort style dining available to hotel guests and paying ticketholders.
Promotional Discounts, Coupon Codes, and Deals on Cedar Point Tickets
Membership options for Cedar Point are available in yearly increments, and are highly customizable depending on the preferences of the consumer. Though membership affords the most consistent savings for anyone interested in visiting the park regularly, one-time visitors may be best served by printing coupons off-line or contacting the Sandusky, Ohio, visitor's information center on-line.
Cedar Point's light show attraction and annual Halloweekends celebration are regularly featured in local publications with discounted admission offers, but coupons for lower cost can be obtained a number of ways. Aside from printable coupons available on-line through coupon websites many of the hotels surrounding Cedar Point and Sandusky come with discounted admission or all-inclusive packages. The length of stay and cost of reservation all play important factors in determining which package may be most beneficial, but the region is largely supported by the tourism income from Cedar Point and its outlying attractions. Cedar Point's proximity to Cleveland and Toledo, Ohio, and Detroit, Michigan, may result in the occasional offer for discounted tickets through accommodations in those cities as well. Searching publications dedicated to travel and family life may afford the consumer an opportunity for amusement park ticket offers through a broker or travel agency website.