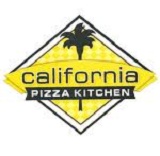 California Pizza Kitchen History
It's not often that a career in law leads to a career in pizza, but when it does happen, the rest of us benefit. In 1985, Rick Rosenfield and Larry Flax left the courtroom for the pizza kitchen. The idea behind their California Pizza Kitchen was to bring together a more varied pizza selection for customers. The result of this idea has been a blessing for pizza lovers everywhere.
Today, California Pizza Kitchen has 250 locations in the United States. They've also spawned a baby version of the CPK brand called CPK/ASAP. The ASAP locations are smaller than traditional CPK operations. CPK/ASAP locations offer only the most popular menu items.
The company partnered with Kraft to bring their product to grocery stores. You can now find CPK pizza in your grocer's frozen isle. The company celebrates its 25th birthday this year.
CPK Specialties

The motivating idea of California Pizza Company is diversity. If you look at their pizza selection once, you will spot combinations and toppings not found in traditional American pizza places. That's because CPK specializes in bringing you exotic pizzas. You can choose from international pizzas you've never heard of, or sample their wide variety of original pizzas that you won't find at other local pizza chains.
To give you an idea of the kind of special pizzas they offer, here is the ingredient list for their Thai Chicken Pizza: Pieces of chicken breast marinated in a spicy peanut-ginger and sesame sauce, Mozzarella cheese, green onions, bean sprouts, julienne carrots, cilantro and roasted peanuts. If you're in the mood for something really special, try their Pear & Gorgonzola pizza. It will fulfill your dream of enjoying caramelized pears on pizza.
Dining Experience
California Pizza Kitchen offers their customers an adventuresome dining experience in every way. They serve much more than pizza, though. Some non-pizza specialties include Blue Crab Cakes, chicken picatta, and wild caught mahi mahi. There are new specialty items added to the menu frequently.
California Pizza Kitchen offers online ordering, so if you're not in the mood to phone in an order right now, you can register for their online ordering service. Any California Pizza Kitchen coupons can be entered on the website, as long as a promotional code is provided.
Seasonal Celebrations
California Pizza Kitchen offers catering services for all your seasonal celebrations. Their main goal here is to provide something you'll love even if you don't have the biggest budget to work with. If a holiday is approaching and you know and outing is in the works, they're a nice outside the box choice to go with for your party. Their catering services work large and small celebrations. Even if you're planning something as large as a corporate Christmas party, California Pizza Kitchen can help you.
Get Money Saving Coupons and Coupon Codes for California Pizza
California Pizza Kitchen coupons are circulated in newspapers. You can look for them there or in special mailed advertisements that the restaurant sponsors sometimes. If you want a rewards program, CPK focuses on kids in this department. A parent or legal guardian can register a child for the CPKids Birthday Club. Once registered, a child under 10 can receive a free CPKids meal during their birth month. The best California Pizza Kitchen coupons are free, and this one is definitely free.
California Pizza Kitchen's frozen products can usually be found on sale at your local grocery store. Just look for California Pizza Kitchen coupons in your local grocery store sales flyer and you'll usually find one of your favorites on sale. On good days, you might find all of them on sale.
Online coupons for CPK are harder to find. Offline circulars, newspapers, and local promotions are the best resources for finding CPK coupons.