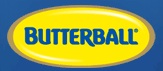 Butterball Information
Turkey is a nutritious meat. A balanced diet requires various sources of protein for the development of lean muscle mass. Proteins help with the repair of damaged tissue in the human body. Turkey is a preferred source of protein for many healthy dieters. This delicious meat contains a robust supply of nutrients. However, it does not include large quantities of fat. This makes it an ideal protein source for individuals that monitor daily fat intakes.
Butterball is one of the leading providers of turkey products. Many consumers trust Butterball when creating meals with this sumptuous meat. Smart shoppers use Butterball turkey coupons to mitigate food costs. Since Butterball cares about quality, discriminating chefs often use these products when cooking delicious meals.
About Butterball
Butterball is a brand name used to sell poultry products. Maxwell Farms and Smithfield Foods claim joint ownership of Butterball. This company has provided turkey products for decades. Butterball is known for the provision of high-quality meats at a price point that works for the average consumer.
In 1981, Butterball launched the Turkey Talk-Line. This toll-free telephone number is available for calls during the holiday season. This phone line is offered as a service to the general public. Callers are assisted by home economists with Master's degrees. Most callers receive cooking tips for holiday events.
Since so many meals depend on this healthy meat, Butterball Turkey coupons are popular. As many traditional recipes include turkey, Butterball frequently promotes holiday specials.
Finding Butterball Turkey Coupons and Discounts
Butterball turkey coupons help consumers save money on meals. Third-party advertising companies often offer special deals. Additionally, Butterball uses coupons to promote new initiatives. For example, Butterball teamed up with Disney to offer a $5 mail-in rebate for turkey consumers that purchase "Santa Buddies" on Blu-ray or DVD. A page on the Butterball website illustrates this innovative new offer. The rebate is available for individuals who purchase this Disney movie along with a whole turkey from Butterball.
Another promo between Butterball and Masterbuilt allows for a $5 rebate when purchasing a whole turkey with an electric fryer. A rebate form is included with the fryer purchase. Details are posted on the Butterball website.
Another page on the company's website offers printable Butterball turkey coupons that yield 75 cents of savings on a single package of ground turkey. This coupon is redeemable at most grocery stores.
Local delis cooperate with Butterball to provide free deli cheeses with the purchase of sliced meats. While consumers must redeem this special offer at participating delis, relevant information is listed on the Butterball website.
Grocery store circulars, newspapers, and direct mailers may feature Butterball turkey coupons as well. Some online websites will provide special offers.
Delicious and Healthy Meats for Balanced Meals
Butterball turkey coupons help families fill their refrigerators with healthy meats. Turkey is a lean source of protein. Bodybuilders rely on lean meats to build muscle mass without consuming large quantities of fats. Ground turkey has emerged as a popular alternative to beef for traditional applications. Turkey burgers contain less fat than their beefy competitors.
For families in pursuit of a leaner source of protein, Butterball turkey delivers high quality meats at reasonable prices. When looking for a deal on meat products, watch for Butterball turkey coupons. This leading poultry company relies on special offers to create awareness about new products. Save on food purchases with Butterball turkey coupons.