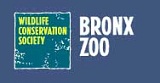 Cool Bronx Zoo Coupons And Discounts!
The Bronx Zoo is the largest metropolitan zoo in the United States. The total area of the zoo is about 265 acres, and providing added beauty to the landscape is the Bronx River, which flows directly through it. The zoo is located in the Bronx borough of New York City.
Most of the land that today is known as the Bronx Zoo was originally owned by Fordham University.
Fordham sold it to New York City for the bargain price of only $1,000! However it was sold with a condition, and that was that the land must be used as a zoo and garden. The New York botanical Garden is located on this piece of land along with the Bronx Zoo.
The original name of The Bronx Zoo was "The New York Zoological Park." The first exciting opening day of the Bronx Zoo was way back in 1899. On November 8Th of the same year lots of eager children and inquisitive adults made their way through its gates for the very first time. They were able to look upon 843 animals in 22 exhibits. As of 2006, the Zoo is home to over 4,000 animals, and many of these are threatened or endangered species.
Promotional Discounts, Coupon Codes, and Deals at the Bronx Zoo
If you go to EBay and search for "Bronx Zoo coupons" you can get some deals like this one I just found, 2 New York, Bronx Zoo COUPONS SAVE UP TO $40.00. FREE SHIPPING
2 COUPONS- 5.00 OFF ADMISSION UP TO 8 PEOPLE
OR 3.00 OFF KIDS ADMISSIONS
Then you can go to the Bronx Zoo Website bronxzoo.com and find these deals. No Bronx Zoo coupons but its a real good value.
Membership (Best Value!)
Get FREE admission for a year to the Bronx Zoo, Central Park Zoo, Prospect Park Zoo, Queens Zoo, and New York Aquarium.
Individual $75.00
Individual Premium $90.00
Family $120.00
Family Premium $150.00
The regular prices for the Bronx Zoo are as follows:
Adult $15.00
Child (Ages 3–12) $11.00
Senior (65+) $13.00
Children 2 years and under are always free!
Now I have saved the BEST for last! And this will beat ANY Bronx Zoo coupons you can find, unless it's a free coupon!
On Wednesdays admission is free! I know they call it "a pay-what-you-wish donation." And they even have suggested donations of $15 for adults, and $11 for children, and $13 for seniors. However, free is free, especially if you have a large family and can not afford it. Though if you can give even a small donation it is appreciated. Remember that every dollar you give supports the caring for the animals at the Bronx Zoo and all over the world.
All–Day Parking
Car $12.00
Bus $16.00