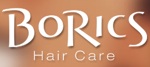 BoRics Background Information
Personal style affects modern life in a variety of ways. For example, job opportunities are typically given to individuals with a clean-cut appearance. Proper grooming is considered an attractive quality in a person. Most people put great effort into physical appearances.
Stylists work hard to enhance the look of their clients. They keep a watchful eye on contemporary hairstyles. BoRics is a company that owns and operates salons. These facilities are supported by skilled stylists that provide hair care at an affordable price. While this company's prices are competitive, budget-conscious consumers often collect BoRics coupons for additional savings.
About BoRics
BoRics is a popular chain of salons. Regis Corporation owns BoRics along with several other hair care companies. Regis Corporation is considered the largest provider of hair salons in the world. This massive corporation owns over 11,000 salons. Since it is among the largest successful businesses in the United States, Regis Corporation is considered a Fortune 1000 company.
BoRics offers inexpensive makeovers in comfortable salons all over the United States. Customers are treated to walk-in service without long waits. Haircuts and coloring services are available. Conditioning treatments are offered. Some locations provide relaxers and clip-in extensions. In addition to hands-on treatment in the salon, BoRics sells hair care products. The company's official website features a gallery with detailed pictures of popular hairstyles.
How to Find Discounts, Promotional Deals, and Coupon Codes for BoRics
While these salons provide grooming services at affordable prices, consumers receive further savings with BoRics coupons. In an effort to keep customers in tune with new promotions, BoRics offers special deals to encourage customer loyalty.
For example, several bargains are detailed on a page on the company's website. Customers receive conditioning treatments for a reduced price. Shampoos and conditioners are sold in groups of two for $12. With the purchase of select styling and finishing products, an additional bottle can be attained at a 50% discount. Since these specials are updated frequently, they are subject to change at any time.
BoRics allows customers to sign up for an informative newsletter that contains special discounts. The newsletter features BoRics coupons and reminders about upcoming sales. For those that want to receive updates about new promotions, this goal can be accomplished using a simple form on the company's website.
Local newspapers often include BoRics coupons. Additionally, direct mail advertisements may contain special promotions. Some websites offer printable BoRics coupons that can be redeemed at participating locations.
Proper Grooming Is Important
People make unfair judgments about others based on appearances. This is an unfortunate fact of life. However, BoRics offers affordable hair care services to solve this problem. The company's talented stylists can deliver a stunning makeover without an appointment.
While customers receive inexpensive hair care services, BoRics coupons can be used to unlock deep discounts. When companies give special attention to loyal customers, repeat business is guaranteed. BoRics focuses on customer satisfaction.
For those that need a fast and stylish haircut at an affordable price, BoRics employs stylists that can satisfy the most selective customers. Great prices are enhanced by money-saving BoRics coupons. Visit one of the company's many salons for incomparable hair care services.