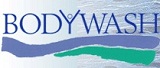 About Bod Wash
Body wash has become incredibly popular over the last decade or so. The great smell and moisturizing effects make body washes very desirable. A good body wash can turn an ordinary shower into a relaxing spa treatment. Many companies offer a variety of different types of body washes, marketed towards both men and women. There is a huge range in prices of various washes, ranging from affordable to extravagant, but coupons are available to make body washes even more affordable.
Coupon Codes, Discounts, and Ways to Save on Body Wash
The first place to look for body wash coupons is in the Sunday paper. Many retailers advertise and offer coupons in the Sunday paper. For the best savings, clip the coupons, and use them when the product is on sale. Look for coupon kiosks in stores, right beside the body washes. Also watch for coupons that may print out with your receipt, especially after purchasing soap or body wash. Some companies will advertise in beauty and fashion magazines, which may contain coupons. Drugstore fliers are yet another place to look. Always be on the lookout for body wash coupons, because they may appear in surprising places.
The internet is a great source of discounts and printable coupons. Some websites, such as cellfire and shortcuts, offer coupons that do not print. Instead, these digital coupons are "loaded" onto your grocery store rewards card, and then redeemed at the check out. One of the best ways to find body wash coupons is to go directly to the manufacturer's website, where you can print coupons or sign up for rewards programs that offer coupons and free samples.
Dove body wash, like all Dove products, is great for healing and moisturizing dry skin. To get some great discounts, Dove has a program that includes coupons, tips, beauty news, and samples. By joining the "Dove Dimensions" program, it is possible to save $35 each year on Dove products. To sign up, go to their website at www.dove.us. There website also has a printable coupon for their new men's line of products, including men's body wash.
Additional Products
Oil of Olay is another popular brand of moisturizing body wash. Visit their website at www.olay.com and click on "samples & offers" to find their coupons. There are several coupons and samples of different Oil of Olay products. Even if they do not currently have a printable body wash coupon, they do let you know exactly when the next valuable coupons will be in the Sunday paper. Oil of Olay is part of P&G (Procter & Gamble), so be on the lookout for P&G coupons, and you will likely find an Oil of Olay body wash coupon.
More Ways to Save
If you love body wash with beautiful and rich aromas, be sure to check out shower gels and body washes at Bath & Body Works in the mall. They have a great selection of different fragrances, and there are always new types of body wash to try. To find body wash coupons for the store, go to their website at www.bathandbodyworks.com. At the bottom of their homepage, there is a place to sign up for their emails. These emails often include body wash coupons and promotions. After making a purchase at the store, ask for additional coupons, which they typically include in each bag after checkout.
If there is a specific body wash coupon that you are trying to find, the best place to start is the company website. Next, do an internet search, but be careful to find valid offers. Body wash coupons are a valuable source, helping save money while still being able to enjoy a moisturizing and relaxing shower.