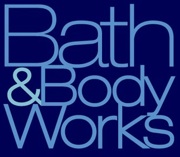 Bath and Body Works Information
Bath and Body Works is considered a modern-day apothecary, encouraging daily rituals that help not only a person's health and beauty but also emotional well-being. Bath and Body Works was founded in New Albany, Ohio, in 1990. Since the creation of the original store, the franchise has branched into 1,600 stores nationwide. The company is a division of Limited
Bath and Body Works carries multiple fragrances for personal hygiene items, including shower gels, lotions and candles as well as other personal care items. Fragrance lines involve varieties of lotion, body wash and candles, linen sprays, aromatherapy for stress relief, energy or sleep and spa accessories, among others.
Several fragrance lines are introduced at holidays, including Christmas, and for each season. Most season or holiday-specific lines are based on a specific theme. For example, spring lines are flower-themed.
Certain scents, such as sweet pea and cucumber melon, are long-term staples at each store, while others are introduced for certain seasons only and some varieties are only offered for a limited time.
Bath and Body Works Discounts and Coupons, How to Find Them
Several options exist for promotions and money-saving codes. When visiting the company's Web site for example, a promotional code is made available in the upper lefthand corner for free shipping on any order over $30.
Both in-store and online, Bath and Body Works is known for offering deals on buying multiple products, i.e. four items for $15 or six items for $20, as well as offering buy two items get a third free deals on specific products, such as lotion or body wash. Clearance items, which include lines from holidays just past or limited time offers that are running out, can be found at half the original sale price in the clearance section of the Web site and also a specifically marked area of the store.
Other ways to save on purchases include submitting an email address to the company's email campaign, where each participant receives regular emails offering information on sales and deals, usually a free product with purchase of a certain dollar amount of other products.
The company also offers a mailing list, where coupons are sent through the postal service at least once a year to each recipient. A variety of coupons are sent out, with different customers receiving different coupons in the same time period.