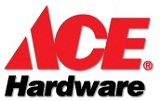 Ace Hardware Information
In 2010, there are 4800 Ace hardware stores in all 50 states and 70 different countries. The company is America's #1 retailer-owned cooperatives. The Ace we know today began its 86 year history when four local Chicago area hardware store owners integrated their stores. When you fall in love with Ace Hardware and all its discounts, you Have Richard Hesse, E. Gunnard Lindquist, Frank Burke and Oscar Fisher to thank.
In 1924, they started a project that has been helping homeowners across the country and world create the lifestyle of their dreams for over 80 years. The company is still a booming success and looks forward to another 86 years of prosperity as new generations of Americans search for items that make life comfortable.
Ace Hardware Specialties
Ace sells products in home and auto categories that include lawn and garden, plumbing, electrical, paint, heating and cooling, and of course, hardware. The company is proud to offer its own line of specialty products that bear the name Ace Private Label. Private label products are manufactured privately and carry with them a satisfaction guarantee. Ace's private label gives customers a selection of 12,000 discount products that are as good as or better than other brands.
Seasonal Celebrations (Winter)
Winter is the main season of Ace. Christmas is nice, but being able to defeat snow in the winter is a much greater cause for celebration. Their winter products make winter safer and more comfortable for you. That's a cause for celebration. Ace's winter department offers you snow throwers, roof rakes, ice scrapers, faucet covers, and many other products to keep you going in winter.
Printable Coupon Codes and Discounts for Ace Hardware
If you're a serious shopper, the old Ace motto "Ace sets the pace" might come to mind when you see their rewards program and local sale paper. They offer hardware, but their website testifies that one of their main goals is to make sure you get a deal on almost everything you buy from Ace. There are a number of ways to save. Online coupons are easily converted to offline coupons for the shopper. There are many ways to save. Here are just a few.
The Ace Reward program lets you earn points with each purchase. As you shop at Ace, you accumulate these points. For every 2500 points you accumulate, you will earn $5.00. To get an idea of how significant this is, Ace offers You 1000 points on your very first purchase. That gives you a big push in the direction of beginning savings almost right away.
Ace makes redeeming rebates a breeze, too. You can claim rebates online. Anyone who has ever suffered through the paper rebate process knows what a relief this service is to customers.
Ace's Red Hot Buys, offered on their official website, gives you access to a special catalog of current sales at Ace Hardware. You click on the deal you're interested in to add it to your printable shopping list and once you've added all the discounts you want, you print it out and take it to your local Ace Hardware Store. It's one of the best online printable coupon systems I've come across and merges the online and offline shopping experience beautifully for the customer. You shop by location.
Ace offers a lot of bulk discounts. For example, at the time of this writing, Ace has offers for 3 for $10 Ace kitchen bags, 2 for $5 Ajax liquid laundry detergent, and 3 for $4 on Kleenex. Discounts aren't the only thing they offer, though. You can mix and match $1 products in a 5 for $5 coupon and get double points on coupons you use through the online catalog. Best of all, this is a lot of fun.
Ace Hardware has a long history of making customers happy. Their online coupon system is just another way that they offer an easy and fun way to get discounts.