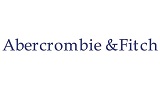 Abercrombie and Fitch History
Abercrombie and Fitch, or A&F, is a retail store that specializes in current fashions. Michael S. Jeffries, the company's CEO, directs the company. The brand primarily focuses on luxury-themed casual wear and accessories. Their target market is 18 through 23-year-old adults. They have over 300 stores in the United States alone, and have recently opened stores in other countries. The company owns other brands such as Abercrombie, Gilly Hicks, and Hollister. These companies allow Abercrombie and Fitch to enjoy a wider target market, which helps them increase their profits.
David T. Abercrombie founded the company in 1892 in New York, New York. In its early years, Abercrombie and Fitch supplied sporting and hiking goods to the elite class. Abercrombie and Fitch had a difficult financial struggle from the late 1960s into the late 1980s. In 1988, The Limited acquired the company and re-tooled it. Current CEO Mike Jeffries changed the image to its current form, which helped jumpstart the company.
In the company's days of selling outdoor and excursion goods, it had many prominent customers. These customers included John Steinbeck, Dwight Eisenhower, Teddy Roosevelt, Greta Garbo, Amelia Earhart, Clark Gable, Katharine Hepburn, Ernest Hemingway, Ernest Shackleton, and John F. Kennedy, to name a few.
Flagship Stores

The company has five flagship stores. The first flagship store is located in New York City on Fifth Avenue. The store is located in front of the Trump Tower and is next to a Prada store. This store was responsible for introducing Abercrombie and Fitch's "Casual Luxury" campaign to the world. This store resides in the heart of New York's shopping district, and is the highest grossing store on Fifth Avenue. However, the store fights for this title with the Apple Store.
The next flagship store is located in Los Angeles. This store serves as the West Coast flagship for Abercrombie and Fitch. It has three floors. The company also has a flagship store located in London.
In addition, the company has a flagship store located in Milan. It houses both an Abercrombie and Fitch store, as well as its counterpart, Abercrombie. It is known as the finest store in all Italy. The opening of the store garnished lots of media attention, and was one of the most anticipated openings in history. The opening generated over one million dollars, which is one of the highest opening days of any Italian store. The store is sprawled across five floors.
The next flagship store is located in Tokyo, Japan. This store is the only Abercrombie and Fitch store in Asia, and is located in Ginza, which is one of the most prominent shopping districts in the world. This location houses the largest hand-painted mural ever painted. This store represents Abercrombie and Fitch's extreme dedication to their "Casual Luxury" motto.
Coupon Codes, Discounts, and Ways to Save at Abercrombie and Fitch
Prices at Abercrombie and Fitch stores can be somewhat high for the average consumer. Therefore, smart consumers will look for deals wherever possible.
Abercrombie and Fitch has their own line of credit cards, and patrons are offered ten percent off their purchases simply for applying for the card. This can be a great way to save on Abercrombie and Fitch's merchandise. In addition, Abercrombie and Fitch holds annual sales.
However, reducing prices are against Abercrombie and Fitch's image, and the company's CEO refuses to lower prices in spite of a global recession. Therefore, it can be difficult to find deals on Abercrombie and Fitch merchandise. The best way to get a discount is by applying for their credit card, or through a third-party credit card company. Third-party companies sometimes offer cash back programs which can help to offset the expensive cost of Abercrombie and Fitch merchandise.